[DEAD]
PvP
And what better way to have
PvP
, than to have a bit of a gamble...
So we have
PvP
B
J
... ahem i mean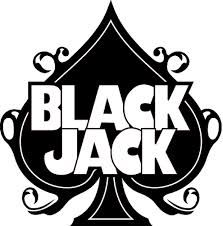 Rules: Each contestant will sign up for
PvP
with two character classes they feel good enough to play with in
PvP
. One of these Classes will be the Face up Card Class. Which will be posted on the Forums for all to see and prepare for. The Face down Card Class will be their last minute Crutch... No one will know what this Class is except for the Judge and the Player. At the time of the match, Both Players will pm the Judge with their decision to either stay Face up or swap to Face down. Both Players must choose in silent, and Both choices must be turned in before the decisions will be posted to both Players. If a player decides to swap to Face down Card Class. The opposing Player must then enter the match zone so they can not make changes to their class.
During the Match. Judges will watch both players to see if they are getting any assistance from pm's and to watch over all performance. Matches will go best of 5 fights with full skill bar cool downs in between skirmishes to allow for fairness... With that being said, This is
PvP
and this means anything goes... Players are encouraged to use what ever tactics they have to make it to the top of the list... I am referring to while in the MATCH... Players are not encouraged to in anyway troll or harrass other Players in the tourny. We are a Family, so please remember that even though this is a Fist Fight... We are being Respectful
The brackets for this Tourny will be made up after all entries are posted and please remember to send all entries to

Balths Enforcer

on forums so i can start the Roster soon and give everyone ample time to prepare... Hope to see lots of great skirmishes real soon....
All Entries Must be submitted prior to November 10th...
Tourny will start 3 Days after and will finish on November 24th
Send all Entries to Balths Enforcer